Halloween is just around the corner and the Hult Store team are looking forward to dressing up for the occasion. One of the great things about Halloween is the fun factor! If you are an enthusiast it's an opportunity to be inspired, creative and throw away the rule book. 
We thought long and hard about what the popular costumes of 2016 are likely to be. Some of the best are inspired by the year's most memorable moments, characters or events. That being said here are our picks of the top 10 most popular Halloween Costumes this year:
1. Pokémon Go Trainer
The release of Pokémon Go completely revolutionized game play. Forcing you to get up, leave your house and explore in order to advance in the game while switching between the real and virtual world. We predict that quite a few Halloween costumes will be inspired by the game
Image Source: Ginnabean, Minisha-DeviantArt
2. Harley Quinn – Suicide Squad
Female super villain Harley Quinn is a firm favorite this Halloween. The revival of her character with colorful hair and outfit make her stand out. The DC comic antihero movie Suicide Squad gave birth to Harley Quinn on the big screen and we're sure this will be a popular choice this October
Image Source: Heidi Mae, W.Abyss
3. An Olympian
The Rio 2016 Olympics was nothing less than an inspiration for everyone watching around the world. Hult's language partner EF were proud to be the Official Language Training Supplier this year for the games. Keep the Olympic torch alight by going as an Olympian!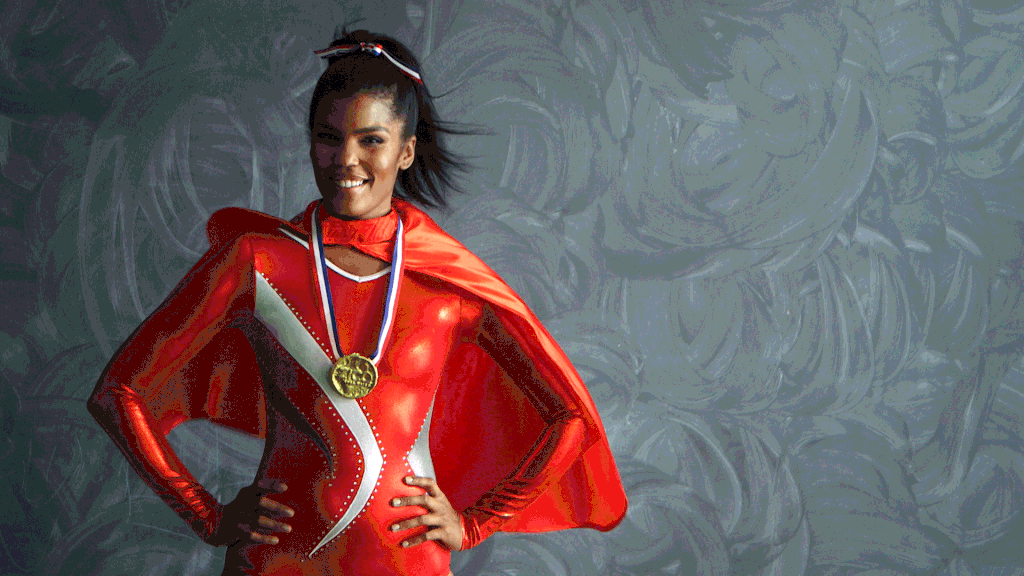 Image Source: PopSugar
4. Donald Trump or Hillary Clinton
The US Presidential campaign has been full of theatrics this year. With candidate's personalities and characters being larger than life it's no wonder that both nominees are in the running for popular Halloween costume. Who will you be voting for?
Image Source: Today.com, Costume-works
5. Game of Thrones
Notice the title is Game of Thrones instead of a specific character like fan favorite John Snow, or the heart warming Hodor, how about Mother of Dragons, Khaleesi? It doesn't matter the character because any Game of Thrones costume is a good one.
Image Source: HBO
6. Snapchat filter
The popularity of Snapchat filters has changed how we enjoy social media; in fact they've transformed how we take pictures. Notice how many profile pictures or videos feature the flower crown or dog filter. It's completely irresistible. It may take a little D.I.Y but what's better than having your own filter on Halloween
Image Source: YouTube, PopSugar, Seventeen.com
7. Deadpool
The superhero comedy was popular this year for its perfect balance of action and humor. The authenticity of his character made Deadpool relatable and also a perfect costume option.
Image Source: Halloween Costumes, 20th Century Fox 
8. Luke Cage
Marvels Luke Cage is the latest Netflix superhero show release. Luke makes fighting crime in a hoody look so easy! Being Luke Cage this year is probably the most effortless look on the list. Who else would like to have super hero strength and unbreakable skin? I know I would!
Image Source: Netflix
9. An Emoji
How about bringing to life your favourite emoji's this Halloween. 
You can even make it a family affair.
Image Source: emojipedia, Emoji blog, Hellowonderful.co
10. Ghostbusters
The reboot of Ghostbusters this year with an all female cast was a fresh take on the original film. This costume is great for groups and both men and women. Who you gonna call? ... when you need a Halloween costume ... Ghostbusters!
Image Source: Popsugar
We hope we've provided you with some inspiration for costumes this year. Let us know who you'll be dressing up as this Halloween.